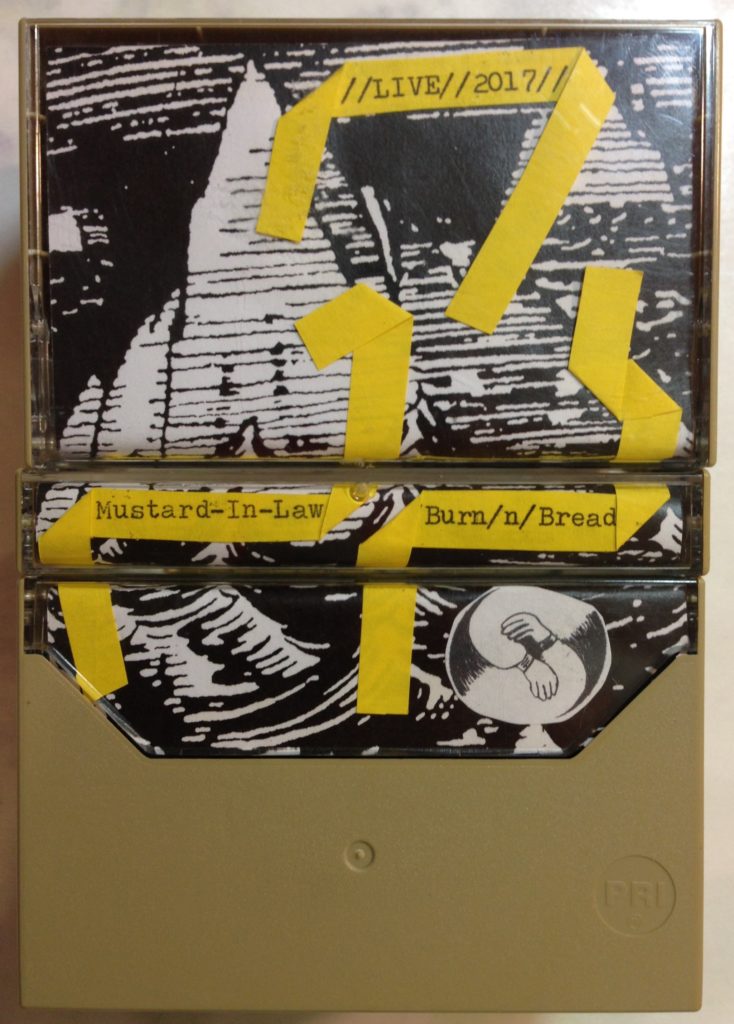 Collection of excerpts from live performances, March to August, 2017.
Side A:
6/17 at Bluelight Festival, rural Wisconsin//
6/5 at Wasted Land 2 film installation party, RADinc., Iowa City//
8/4 at Mountains of Dub, The Smokestack, Dubuque//
3/26 at Matt's house, Indianola, Iowa//
5/1 on Leisure Screen Live! at the University of Iowa Television Studios in Seashore Hall, IC//
6/13 at RADinc.//
Side B:
7/28 at RADinc., Iowa City//
7/20 at The Lighthouse, IC//
8/2 at Monk's, Dubuque, with special guest Victor Cayro as "The Mustard"//
The physical 30 minute tape is available only at shows. Artwork made from leftover flyers. Download includes performance shots, flyers, and audience videos.